Why Choose Us
At MMC, we ensure dedicated, personized care and our team will do everything to ensure that you are well-taken care of from the moment you walk in.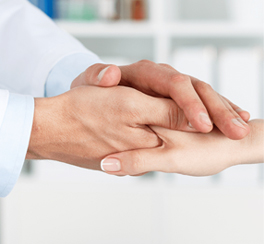 Our Guarantee To You
We ensure dedicated and personized care while keeping the patient completely aware of the whole process.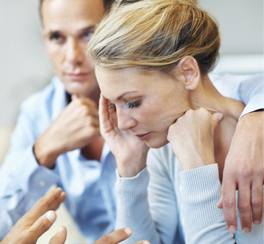 Complete Care
From a consultation through to tests, prescriptions and scheduling follow up appointments for review – all taken care.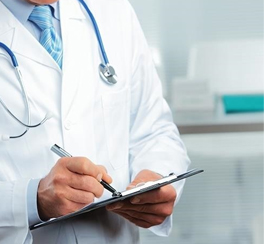 Expert Doctors
Our Team of highly experienced doctors provide quality, safety, and the reputable standard of delivering medical services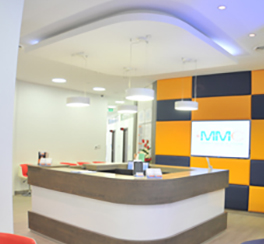 10 Years Medical Experience
We have developed a patient centric approach that takes into account the overall community interacts with.
Diagnosis & Treatment
At Marina Medical Center, we provide tests and treatment for all sexual health problems. We treat our patients with the utmost care and respect during their initial visit. When you attend, we will ask for biological samples, either urine, a blood sample, a swab or all of the above. These samples are then sent to our network laboratories. We only use the industry leading tests, to ensure absolute accuracy in all of our sexual health screens.
In the case of an infection, we will contact you via your chosen means, informing you of the results. If your results were not the news you were hoping for, it's time to take action. We offer a full package of care, from a consultation with a specialist through to prescriptions for antibiotics/antivirals and scheduling follow up appointments for review.
About

Marina
Medical Center

Marina Medical Center is an initiative towards helping individuals in fulfilling the choice of staying in good health through its multi-specialty health care services. The Medical center offers affordable health care services to each member of the community without comprising on the quality, safety, and the reputable standard of delivering medical services.

At every level of its treatment, Marina Medical Center is managed by an expert team of medical practitioners and support staff. It is ensured that each health issue is carefully diagnosed and treated according to the best medical practice while keeping the patient completely aware of the whole process.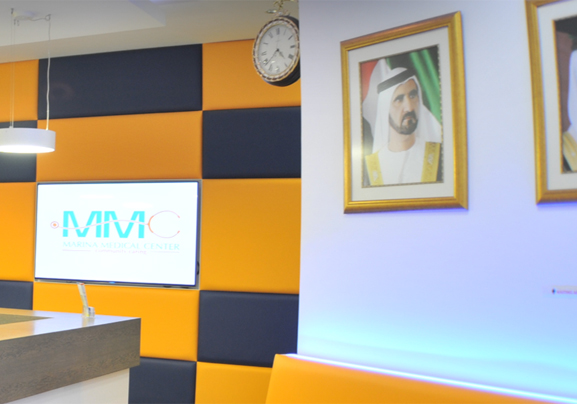 Our
Packages
By Real Time PCR – Same Day Result
We offer a full range of sexual health services including rapid diagnosis for

(STIs) Being able to test for sexual health profile from 1 sample
Urethral or Cervical, PCR swab-Dry or in Universal Transport Medium "UTM" which is available upon request
Urine
Semen
We have facilitated the screen of multiple infection potential from a single sample collection saving the patient multiple sampling as well as providing a more cost effective solution (tests can also be selected in a single assay format)
Frequently Asked
Questions



Who is at risk for ?

Anyone who is sexually active is at risk for . If you have sex (vaginal, anal, or oral) with someone who is infected, the could be passed to you regardless of age, race, gender, or sexual orientation.




What causes ?

are caused by a variety of organisms including bacteria, protozoa's, viruses, and parasites (tiny insects). These organisms enter the body during sexual intercourse with an infected person.




What is viral hepatitis and should I be tested?

Viral Hepatitis refers to a group of viral infections that affect the liver. The most common types are Hepatitis A, Hepatitis B, and Hepatitis C. Hepatitis A, Hepatitis B, and Hepatitis C are diseases caused by three different viruses. Although each can cause similar symptoms, they have different modes of transmission and can affect the liver differently. Hepatitis A appears only as an acute or newly occurring infection and does not become chronic. People with Hepatitis A usually improve without treatment. Hepatitis B and Hepatitis C can also begin as acute infections, but in some people, the virus remains in the body, resulting in chronic disease and long-term liver problems. There are vaccines to prevent Hepatitis A and B; however, there is not one for Hepatitis C. Recommendations for testing depend on many different factors and on the type of hepatitis.




What are and should I be tested?

CDC estimates that there are approximately 19 million new infections each year — almost half of them among young people 15 to 24 years of age. Most infections have no symptoms and often go undiagnosed and untreated, which may lead to severe health consequences, especially for women. Knowing your status is a critical step to stopping transmission. If you know you are infected you can take steps to protect yourself and your partners. Many can be easily diagnosed and treated. If either you or your partner is infected, both of you may need to receive treatment at the same time to avoid getting re-infected.




Are dangerous?

are among the most important public health problems in the nation. can cause infertility, premature and still births, infant pneumonia, eye infections leading to blindness, and even death. Some are associated with certain types of cancer.




How do you get an ?

In most instances, are passed from an infected person to another person during sexual activities, through contact with the mucous membranes of the penis, vagina, mouth and rectum. Such activity includes vaginal, oral and anal intercourse. Gonorrhea and chlamydia also can be transmitted by fingers to eyes.




How will I know if I have an ?

Many people do not notice any symptoms; some people may appear healthy even though they are infected. If you are unsure about your sexual health or suspect you may have been exposed to an , avoid sexual intercourse until you have been examined, and have been treated if necessary.




What should I do if I think I have an ?

If you have symptoms of an or suspect you may have been exposed, you may be examined and treated at the health department, a clinic, or physician's office. If you are diagnosed with an , avoid having sex while you are being treated; always inform your sex partners so they can be checked and treated. It is very important that you finish taking all medicine prescribed, even if you have no more symptoms. Never take medicine prescribed for someone else; your infection may not be the same as theirs and might require different medication.




Who is at risk for HIV infection?

Anyone who comes in contact with HIV-infected semen, vaginal secretions, and/or blood is at risk of becoming infected. The risk is increased because most people who have HIV feel fine (are asymptomatic), have not been tested, and do not realize they can infect others. Any form of unprotected sex could be risky, including oral sex; anal sex is especially risky for both males and females. Sharing injection drug equipment is also risky.




Is there a vaccine to prevent HIV infection?

At this time there is no vaccine to protect a person from HIV or AIDS. However, there is a vaccine to prevent hepatitis B, another .




Does having multiple sex partners increase the risk of HIV infection?

Having more than one sex partner increases the risk of HIV infection and of infection with other including syphilis, gonorrhea, and herpes. The presence of other also increases the risk of infection with HIV because of open sores. The more sexual partners you have, the greater the risk of infection with any , including HIV.
Happy Clients
We're rated 4.9/5 based on 1,400+ reviews.


"Thank you to all the doctors and staff at MMC. They were absolutely amazing. Very kind and caring. Answered all my questions. Professional. Did a wonderful job with the treatment."
Mohammed Y.


""I stumbled upon this amazing clinic when I was desperately looking for tests and treatment for the symptoms I showed. They helped me with everything I asked for and more. Thank you!""
Stanley R.