Hydra Facial is one of the most invigorating facial treatments that completely hydrates your skin and lifts it up. With a total of 30 minutes of treatment time, the facial is suitable for every skin type. Your skin needs to stay hydrated, which resolves many of its severe issues. Recommended by the expert dermatologist in Dubai, the HydraFacial smoothens, nourishes, and moisturizes your skin.
What Is A HydraFacial Treatment?
It is a hydra-dermabrasion method comprises of extraction, cleansing, hydration, exfoliation, and antioxidant protection. It provides a clearer, smoother, and brighter skin. With little to no discomfort, the facial is known for its immense benefits.
How Does It Work?
Much like micro-dermabrasion, in HydraFacial the skin is exfoliated and cleansed to remove impurities. However, no abrasive chemicals or crystals are used. Instead, it uses a vacuum to remove the dead skin, reveal radiant skin and clogs the pores. Only the safest cleaning, moisturizing, and hydrating serums are used in the process. Thus, that's how HydraFacial is known as the most effective treatment to provide a healthy foundation for your skin. However, one must consult the specialist of the leading
medical centers in Dubai
to get treated.
The Benefits of HydraFacial
As you know the
HydraFacial
removes all the impurities hiding beneath and on the surface of your skin using no chemicals, it nourishes your face and helps to radiate it. It cleanses the skin and covers the pores after removing all the dirt and germs. Your skin needs to stay hydrated and the core essence of the facial is hydration. It hydrates the pores and provides essential nourishment to it.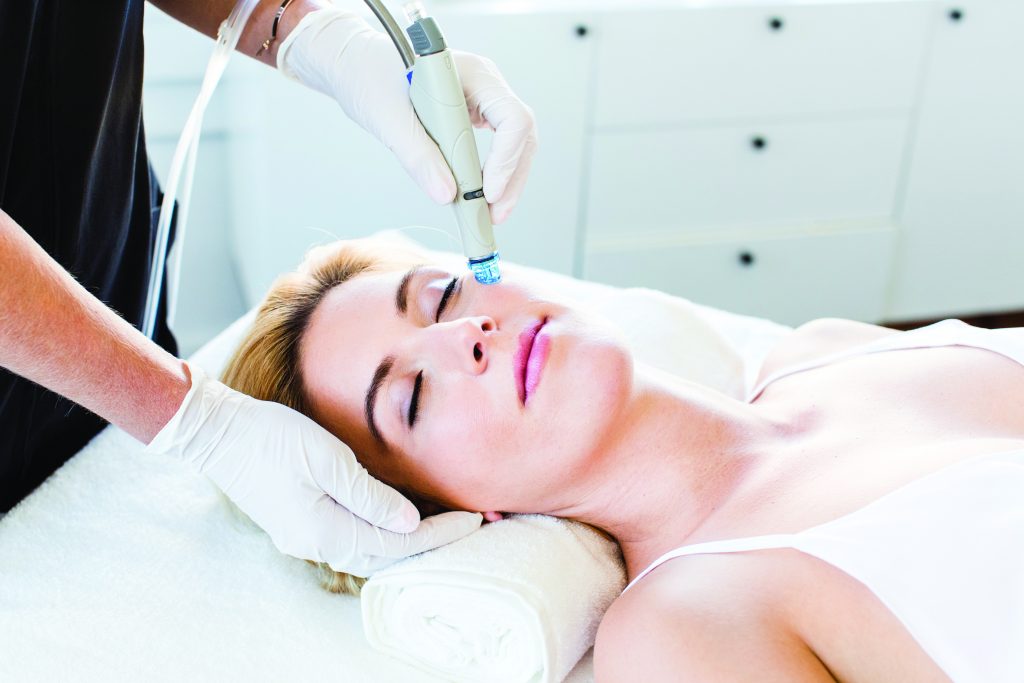 Most importantly, the significant aspect of the facial is that it's non-irritating. It provides effective outcomes in no time. The facial is designed to strengthen the skin by targeting certain common skin issues.
It removes acne, whiteheads, and blackheads
It evens the skin tone, removes sun damage, brown spots, and hyper-pigmentation
It removes fine lines, wrinkles, and hydrates a skin
It covers the enlarged pores, treats oily prone skin and cogs congested pores
Is There Downtime After a HydraFacial?
There are no such side effects involved in the treatment; however, if you do not follow its aftercare you may reverse the outcomes. To keep its results for longer you need to take care of your skin. Use sunscreen and drink lots of water to keep your skin alive. In addition, do wash your face twice and thrice in a day to keep it safe from germs.
Winding Down
For those who want to naturally lift their skin and nourish it to get a glowing look, the HydraFacial is by far the best choice of every
dermatologist in Dubai
. However, it's important to consult a professional specialist who can help you get exceptional results.