Most of us have experienced chafing at some point in our life. It is one of the most common skin problem caused by a combination of friction, moisture and irritating fabric. Any prolonged rubbing on the skin, either skin on skin or skin and rough clothes, it causes your skin to sting and burn and lead to red rashes. In extreme cases, chafing can case swelling bleeding or crusting. Chafing is mostly found on body parts that tend to rub against each other or clothing. This includes thighs, buttocks, groin, feet and underarms.
What causes the skin to chafe?
As the largest organ in your body, your skin is responsible for protecting and maintaining your overall health. Although it is strong and flexible to protect all your internal organs from heat, germs and physical harm, they can easily break down when overworked. Cuts and bruises are a common example of pushing your skin beyond its limits.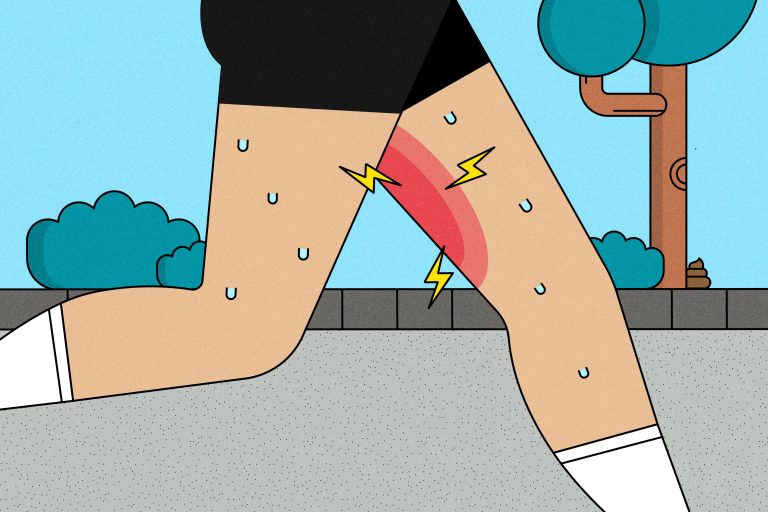 The skin needs to be clean and dry and have enough amount of body oil to prevent any sort of friction, which is what leads to chafing. Repeated rubbing makes the skin vulnerable to breaking down. Some of the common causes of chaffing identified by
dermatologists in Dubai
are – Extreme physical activities like biking or running. Athletes tend to develop chafing where ever their clothes or skin rubs on skin.Being overweight can lead to increased friction between body partsDiapers which are exposed to urine or faeces for a long time with not enough airflow can cause chafing in babies Ill-fitting clothes like a tight waistband which repeatedly rub on your skin cause chafing Inner thigh chafing is common in women who prefer wearing a skirt in the summer. Even though chafing is a common occurrence, it can be effectively kept away with these 5 tips –
Anti-chafing products
Using an anti-chafing product appropriate for the amount of sweating you do is a good way to prevent. Baby powders and petroleum jelly are quite effective against chafing. If you are regularly taking part in endurance sports or prone to sweating a lot, you can ask your Dermatologists in Dubai for a dedicated product. In the case of bruises due to chafing, they can also prescribe you a topical cream to remedy the situation.
Homemade remedies for chafing
Although you may be sceptical of this, some common homemade chaffing remedies can work wonders. Coconut oil and cornstarch mixture, for example, can help you deal with mild chafing. As the mixture is not too greasy or too dry, most of you will find it easier to use too.
Appropriate clothing
The right clothing can help prevent chafing to a great extent. Bringing an extra layer between skin will help prevent skin on skin rubbing and chafing. At the same time, you must avoid clothes with poorly placed seams and rough cloths, as these are known causes of chafing. Women who prefer to wear skirts can try breathable cotton shorts which can help prevent chafing.
Taking a break
Once you have already started chafing, it is important not to let it continue without getting a remedy that works. People often end up bruising and bleeding themselves more by ignoring the symptoms in the first place. So, when you see that you have started chafing, the best thing to do is to take a break and try some anti-chafing products. If you are unsure about them, consult your dermatologists in Dubai for getting the right treatment.