Getting your ear pierced beyond the standard lobe has turned out to be a fashion statement around the world. With attractive new designs and cuts of earrings being introduced, new ways to ear piercing are also hitting the market every now and then. In the last decade, girls used to wear more than seven pieces of jewelry in their ear, which remained a trend for more than a couple of years. The fascination if trying new ear piercing style has always been on the mind of the fashion lovers. Matching their earrings and studs with their dresses and embellishing their ears in unique ways attract every eye. It turned out to be a head spinner. Whether it's about a high school girl or a corporate woman,
ear piercing
has always been a unifying element of fashion. Where some like to try out big bold earrings, others prefer a small stud to complete their look. Considering the increasing love for earrings, many fashion brands introduced unique labels and created enticing new patterns and designs in earrings.
Best and Worst Metals For Ear Piercing
Not every metal is suitable for ear piercing. Sometimes by using the wrong metal, the piercing gets swollen or a bruise appears on it. The worst effect of a metal is extreme skin irritation, redness and allergies around the piercing. In such a case the piercing is not continued. So, here is a list of good to bad metals for your ear piercing.
Stainless Steel
A low carbon stainless steel is perfect for ear piercing. It's body-friendly and suitable for those having allergies with a different metal. This is the most commonly used metal for piercing as it leaves a cooling effect on the lobe.
Titanium
Titanium is the second-best metal. The best thing about Titanium is that it is preferable even for those people who have a hypersensitive skin type. The metal is safe from seawater corrosion as well which makes it last longer. Due to being flexible, it can be molded into curved styles jewelry as well.
Niobium
It's a material with low toxicity. It's soft and malleable. Niobium is also used for a hypersensitive skin but it's a bit heavier than Titanium. So, it isthe second best option after Titanium to go for when piercing your ear.
Gold
Aztec gold is used for ear piercing. It never get decolored and cause no skin irritation. It is the safest metal for piercing. It even enhances the facial features and skin tone. The use of gold has been a common practice among people all around the gold. There is a separate fan base for gold jewelry.
Tygon
Tygon is a nonmetal but its typically used for ear piercing. It wards off extreme allergies as well. It's not commonly used but can be a good choice for ear piercing. Tygon is most preferred for pregnant women as it cause no allergies and is the safest of all.
Metals to Avoid
It's always important to know which material will be suitable for your skin type. However, some of the metals that are not suitable for any skin type include sterling silver, Iron low-grade metals like copper, tin, brass, zinc, and nickel. Steel has oxidation property that causes skin rashes and irritation and same goes for all the other types of metals.
Modern Ear Piercing Styles To Try
Bid goodbye to the outdated and traditional lobe ear piercing style and try out the exciting new trends as listed below:
Industrial Piercing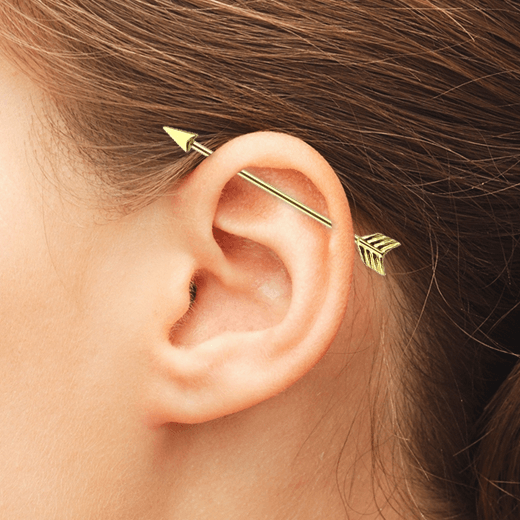 Industrial ear piercing is also called the scaffold piercing or bar piercing. It involves double perforation is the upper ear. At the topmost part of your ear, the perforation is made reaching towards the inner top part.
Lobe Piercing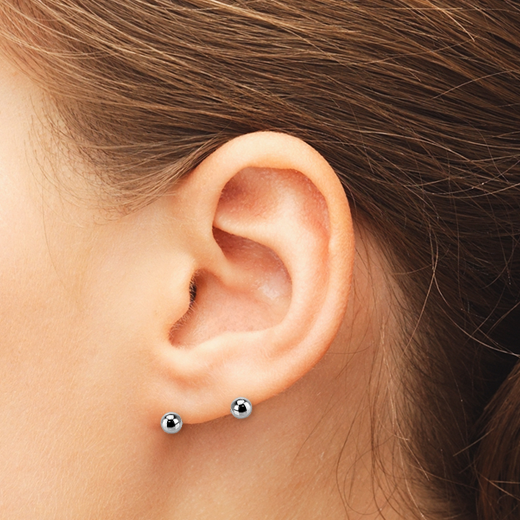 The traditional lobe piercing is done on earlobe which is the softest part of the ear. Its the least painful area and is easily pierced. The lobe piercing stays for longer even if you do not wear anything for months.
Transverse Lobe Piercing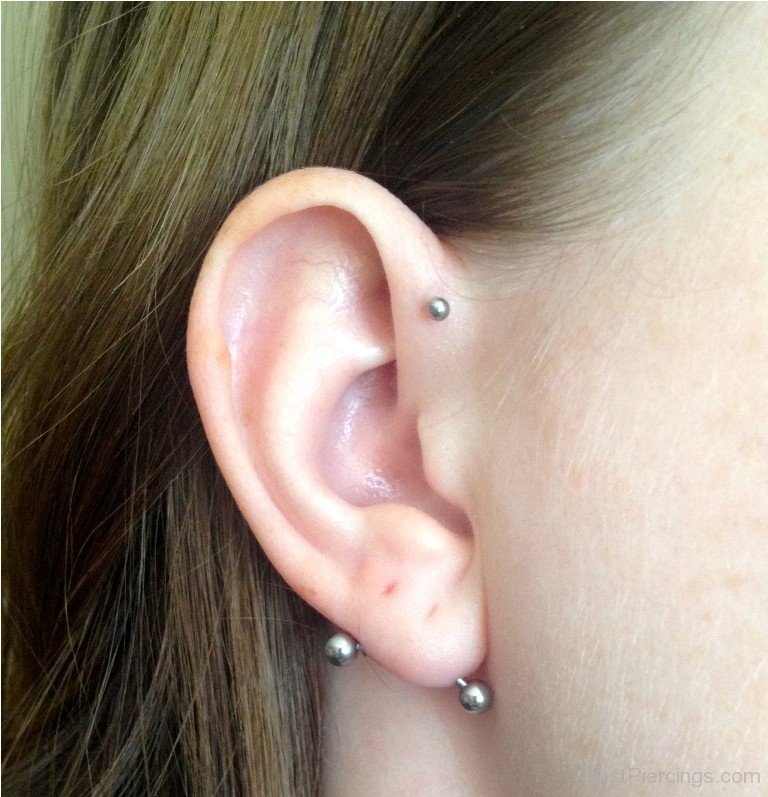 In transverse lobe piercing the barbell runs from inside rather than the outside. The angle differs with the shape and size of your earlobe. Moreover, the advantage of this type of piercing is that it takes longer to heal.
Cartilage Piercing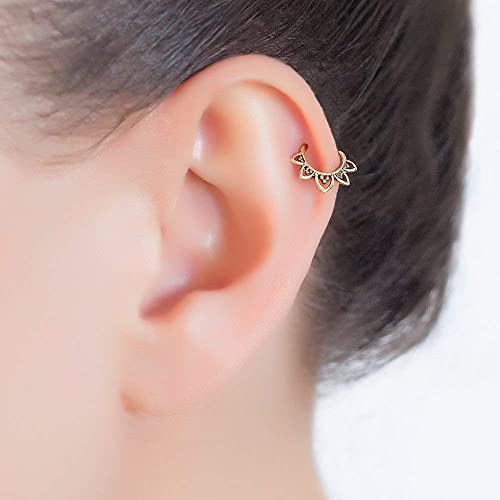 The cartilage piercing is one of the most commonly preferred types. It gives a chic look and is preferred by both men and women. Within a duration of two weeks, the piercing is healed and gives a cool look.
Orbital Piercing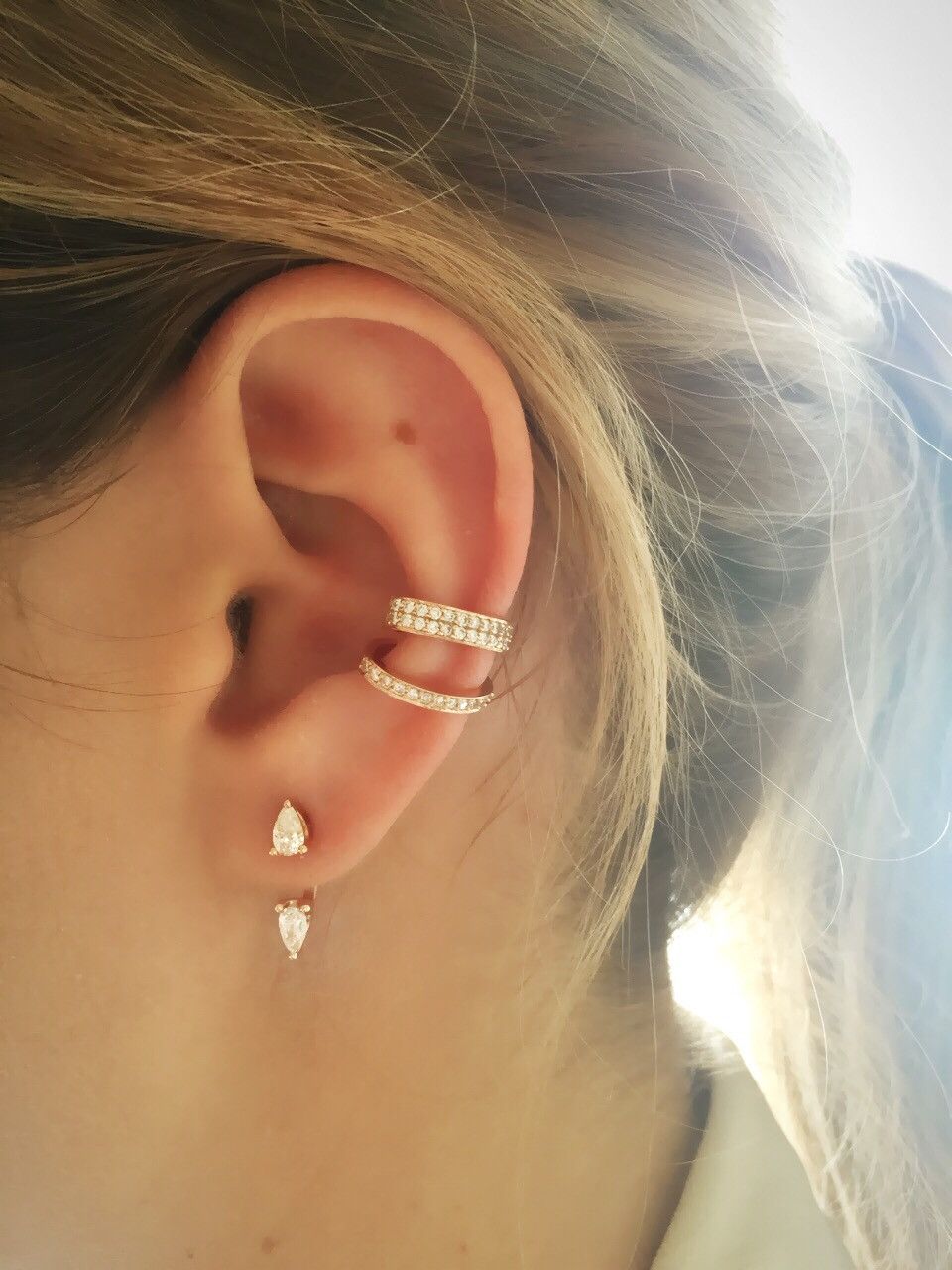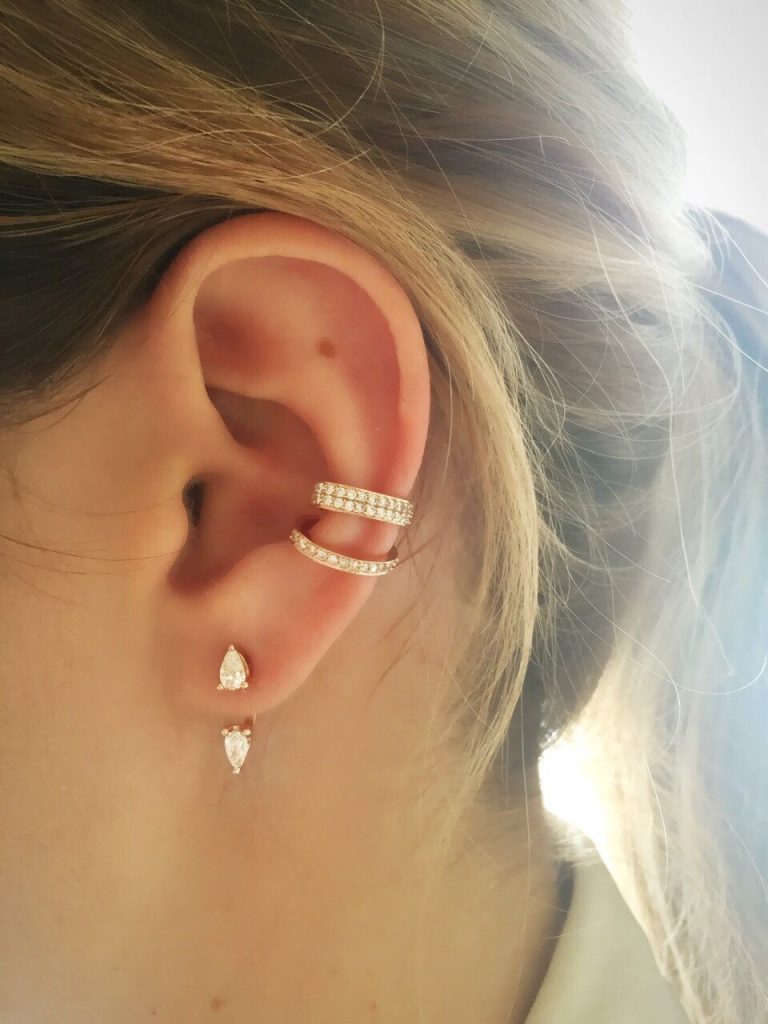 In the earlobe, two spots are pierced to form an orbital piercing. Usually earrings are used to embellish the lobe and the orbital piercing makes it complicated to place studs on it. It takes the same time to heal as a single lobe piercing and last longer.
Helix Piercing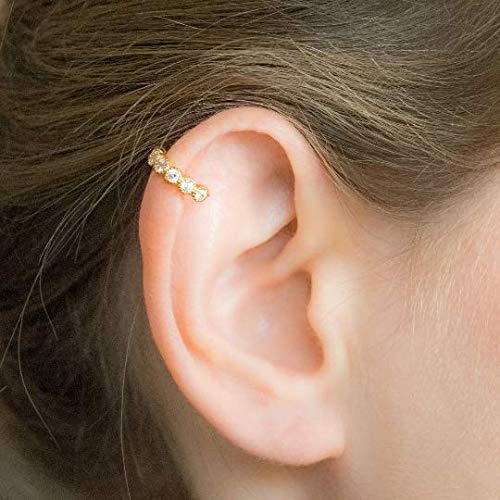 The Helix piercing is a form of cartilage piercing the only difference is that it sets on the topmost part of the ear. It is less painful than the cartilage piercing, as the area of that part of your ear is softer.
Forward Helix Piercing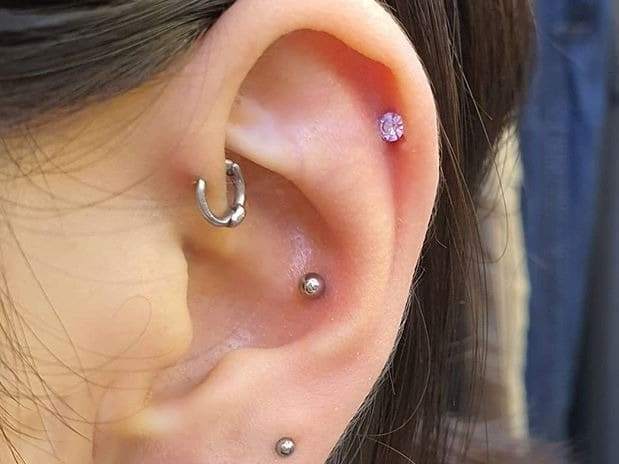 The forward Helix piercing is the newest and the coolest type of piercing. It sits at the lower part of your ear near the root of the helix. The most commonly used jewelry is small ear stud. However, people love to experiment with bog bold jewelry as well.
Daith Piercing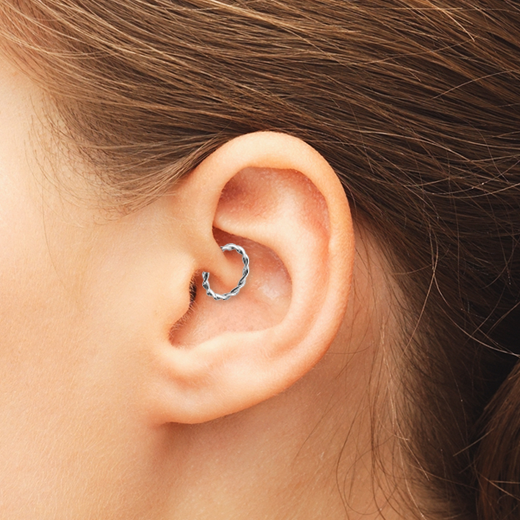 The next most unique form of ear piercing is the Daith piercing where the stud sits on the huge cartilage inside the ear. Many experts believe that it can help ease stress and anxiety-related depression. It's a bit painful and can take the longest time to heal.
Winding Down
Make your ears look embellished with the safest and most stylish ear piercing style. However, if you feel any side effects like skin irritation, redness, or swelling then clean the piercing with saltwater and avoid using alcohol, antibiotic ointment and hydrogen on it. You can also remove your piercing to make thehole close up if things get worst.