Are you in a desperate need to get your hair loss treated? Do you feel a lack of confidence carrying your thinned hair growth? Well, it's a common problem experienced across all genders. As per the research, about 30 million American women and 50 million men have experienced hair loss. It's an alarming problem that comes with a wide range of psychological influences as well. You may have tried applying various herbal oils or have done failed attempts in believing on home remedies. But now it's time to opt for a real and effective solution.
Platelet-Rich Plasma (PRP) Treatment
Platelet-rich plasma treatment commonly known as PRP is a medical treatment, which is comprised of 3 steps where a patient's blood is processed and injected into the scalp. In the medical communities, it has been observed that
PRP hair treatment in Dubai
is healthy and effective in reducing hair loss and not only this it can also increase hair thickness.
Does PRP Work For Hair Loss?
There are numerous accounts where the outcomes are observed. The results of PRP treatment are astonishing. It helps in regaining your lost personality through the easiest and safest procedure.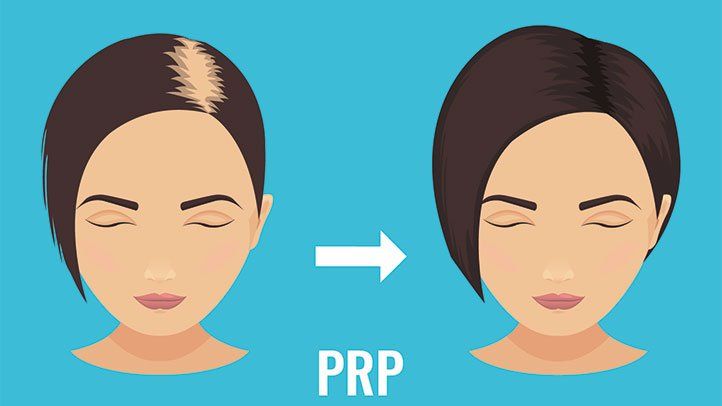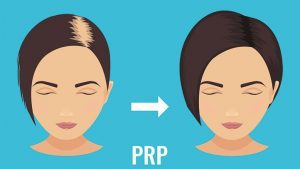 A study conducted in 2004 shows the effect of PRP on 11 people suffering from androgenic alopecia. They injected two to three cubic centimeters of PRP every 2 weeks into their scalp which increases an average of 93 units of follicles. Apart from this, in 2019, a study was conducted between two groups of people where both groups were treated differently. The group with 20 people was injected with PRP treatments and the results showed PRP to be much more effective in treating hair loss.
The PRP Therapy Process
A total of three treatments are involved in PRP therapy which should be conducted at least 4 weeks after each one.
Step #1- Blood Sample
From the patient's arm, a sample is drawn which is placed inside a centrifuge. The machine spins rapidly separating the fluids as per the densities.
Step #2- The Layer Observation
After 10 minutes of spinning inside the centrifuge, the blood sample shows three separate layers.
 Red Blood Cells
 Platelet-Rich Plasma
Platelet-Poor Plasma
Step #3- Injected Into The Scalp
Out of the three layers, the platelet plasma is taken out and injected into the affected areas of your scalp. That's how hair loss is treated.
The Effectiveness of PRP Treatment
PRP treatment is efficient for combatting hair loss problems in female as compared to male-pattern baldness. In female-pattern baldness, hair thins around the part line or the entire growth becomes thinned. Whereas, in male-pattern baldness, it's usually a circular pattern on top or an "m" pattern near the forehead. Both of these situations fall under Androgenetic alopecia, a hair loss disease. It's triggered due to hormonal imbalance. Most doctors' recommend using the Rogaine treatment; however, patients do experience many unpleasant side effects due to the treatment. On the other hand, if you opt for PRP treatment as per the dermatology services in Dubai, it ensures minimal side effects and guarantees quick recovery. You will be able to witness a change in your hair growth. Furthermore, if you are experiencing a hair loss due to pregnancy you can get that treated as well once you are through the labor.
Pre PRP Treatment Measures Your Doctor Would Take
Your doctor might run a few tests and examine the scalp physically to be sure of it needs a hair loss treatment or not. If the problem can be treated through medication, he would not recommend any treatment to you. Among the test involved some of them include:
Blood Test– To uncover medical condition and to get a better picture of your internal health.
Pull test– The expert will pull a bunch of strands gently together to know their strength. It will make it easier to identify the shedding process.
Light Microscopy– An equipment will be used to see the trimmed hair at its base. The light microscopy helps in observing any hair shaft disorder.
Scalp Biopsy– Your specialist will scrap the hair strand or your scalp to know to observe the hair roots. It will help in determining is the scalp has an infection or not.
Once he gets these observations and test results he will then prescribe the perfect solution.
Takeaway
Do not get anxious if you experience a severe hair loss problem as you can see there are effective solutions that can help you fight the ugliness off your head. However, suiting to your hair problems, you need to select the most appropriate treatment. it's best to get in touch with an expert who can help you find the most efficient solution for your hair loss. The most significant aspect of PRP treatment is that it doesn't come with any side effect. So, whether you find it effective or not, it sure will not harm your hair or scalp in any way.