Are you looking for ways to restore your teeth and enhance your smile? If you suffer from stained and discoloured teeth or cracked and chipped a tooth, maybe its time for you to give yourself a better and healthier smile. There are two popular treatments available in Dubai to restore your perfect smile – dental veneers and crowns. Both these methods can help improve and enhance your smile, but there are some major differences between both of them. If you want to know whether you should get
dental veneers in Dubai
or go for dental crowns, take a look at this quick guide to determine your tooth woes and find the better-suited treatment plan.
Veneers Vs Crowns: What are they?
Veneers and crowns are two of the most commonly used dental restoration techniques. They both add a covering to your natural teeth to enhance its appearance and improve its function. However, the difference between both of them lies in the procedure and function they provide. Getting a dental veneer in Dubai is a simple process. Your dentist will add a wafer-thin porcelain cover to your existing teeth and cover its visible side. The porcelain is colour-matched to the natural shade of your teeth and is bonded to the front of your tooth. Although veneers are strong, they can get brittle over time and dislodge or crack with repeated impacts. Dental crowns normally encase an entire tooth. A crown can be made of metal, porcelain or a combination of both. The crown is thicker than a veneer, which makes it durable and crack resistant than the veneer. Let's get into more details about both procedures –
Dental Veneers
The dental veneer treatment in Dubai is more of an aesthetic improvement procedure than a tooth restoration one. Your dentist will remove a thin layer of the tooth enamel from the front of your tooth in order to place a veneer. This acts as a front cover to the tooth rather than complete protection.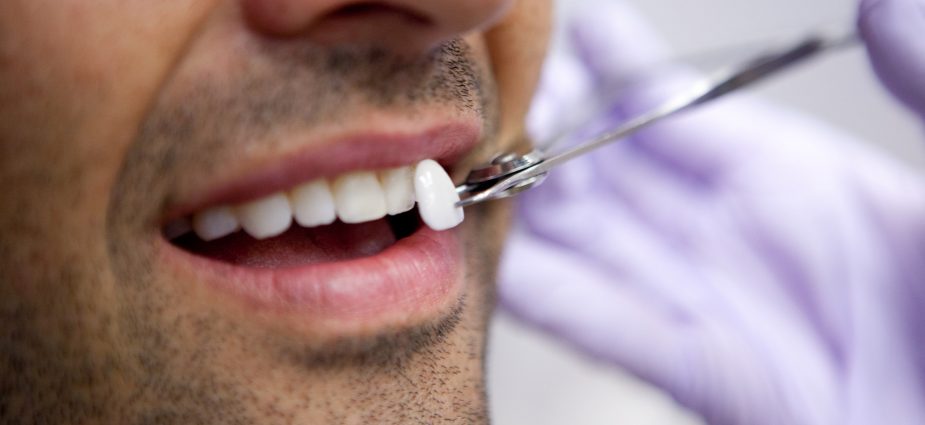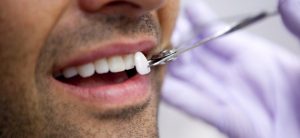 Dental veneers are a great choice when you have minor dental issues like badly stained or discoloured teeth. They also solve issues like small cracks and minor gaps in the teeth, effectively covering up all superficial issues of your smile and enhancing it. Although they seem like a much simpler procedure, they are also very much permanent and shouldn't be used as a temporary or reversible option.
Dental Crowns
Unlike dental veneers, crowns require around 75% of your visible tooth to be trimmed away before placing it. The dental crown typically encapsulates your natural tooth safely within and is normally used as a tooth restoration procedure. Crowns are useful for treating chipped and cracked tooth, especially the ones that lead to tooth decay. Sometimes, a crown is placed to protect the remaining tooth after a root canal treatment. Crowns can effectively protect your teeth from extraction.
Maintaining Dental Veneers And Crowns
Dental veneers
and crowns last for approximately 10 years with proper care. The porcelain used for both veneers and crowns is reasonably stain resistant with proper brushing and flossing. Proper dental hygiene must be practised after getting a crown or dental veneer in Dubai, as teeth whitening techniques do not work on these restorations. Care should be taken while biting on hard substances to increase the lifespan and maintain a beautiful smile for long. Consult your dentist in Dubai for a smile makeover today!